Guardian Angel...
You should never drive faster than your guardian angel can fly.
The below picture of a car accident is one of
several that were taken by a professional police
photographer. After developing the pictures of
this accident scene,the officer found what looked
like to be some type of a figure in one particular
picture. Thinking it was a problem with his camera
or film, he performed tests on both. They checked
out PERFECTLY! Take a look....Oh, I forgot to
mention.....the people in this car WALKED AWAY
WITHOUT SO MUCH AS A SINGLE SCRATCH. THEY WERE
NOT EVEN SHAKEN UP!DO YOU BELIEVE IN ANGELS????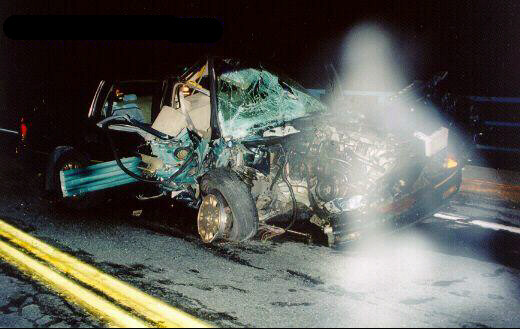 Please Vote For Us on World's Top Fun Sites!
Most Content Submitted By Visitors and Put Togehter By FunClown.com.